When you choose Landes as your holiday destination, it is because you want to take a relaxing break in the country and take advantage of nature and ocean-side beaches. The region is in fact host to an exceptional natural environment and world-renowned beaches, ideal for surfing and board sports.

The villages in the south of Landes are just the places to visit to satisfy your desires. The village of Léon is just minutes from the beaches and campsite in Moliets, in the south of Landes. This traditional local village has been able to preserve its rural character while having all the attributes of a tourist destination. It is ideally positioned between the pine forests, the Courant d'Huchet Nature Reserve and a 660-hectare lake. Those who love outdoor and aquatic activities will not be disappointed.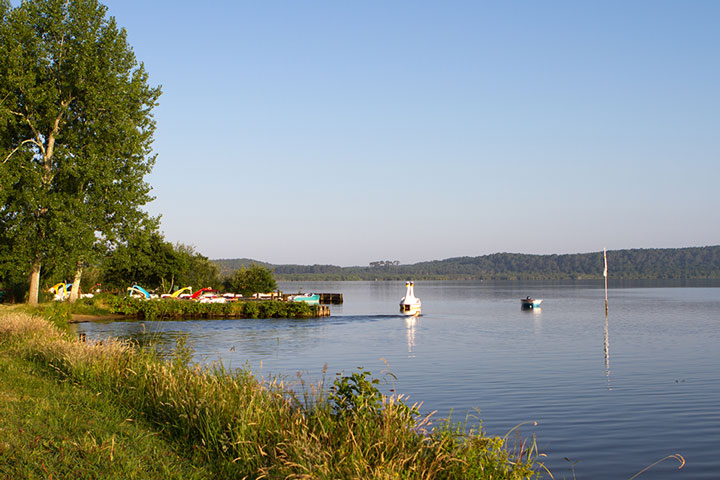 Léon will charm you with its pretty half-timbered houses, its lanes and its ever-friendly atmosphere. When passing by this charming village, don't forget to visit the wash-houses, the church and the school building. The local market is a veritable feast for all the senses, with its products of all seasonal shades and perfumed scents. The restaurants in the area will be delighted to host you and to introduce you to the local culinary specialities. Léon offers its visitors many things to do. Surrounded by lush greenery, the village makes an excellent place to go walking. Trails for cyclists and for hikers make different routes into the heart of nature possible. The lake and the rivers that wind through the dunes are ideal for various water-based activities, such as fishing, sailing, rafting, canoeing, kayaking and pedalo rides – all waiting for you to try. You can also take advantage of the beaches to work on your tan and have fun in the water.

For more information on the city of Léon: www.leon.fr.