Things to visit
in the town of Dax
The spa resort of Dax is a town geared towards tourism. Its warmth and authenticity, as well as its rich heritage, charm its visitors. Among the things to see in Dax are the remains of the Gallo-Roman ramparts, the Hot Fountain, the Art Deco-styled Hotel Splendid, Notre Dame Cathedral, as well as several museums and amphitheatres.
Allow yourself a detour through the magnificent parks and gardens on which Dax prides itself. Don't forget to sample some foie gras and other local culinary specialities in the many traditional restaurants during your campsite holiday in Landes. It would also be a shame not to catch one of Dax's famous festivals, which mix tradition with good humour.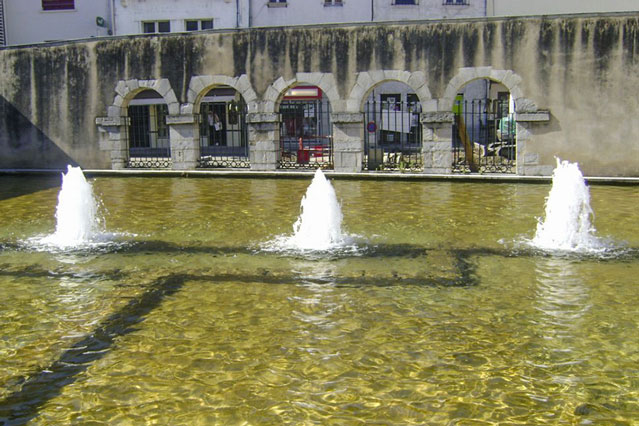 What to do in Dax during your holidays
at campsite Landes?
Generally speaking, holidaymakers to Landes come to Dax to recharge their batteries and enhance their well-being. Spa visits are therefore the standout activity for couples and families. Visit the town's spa venues and pamper yourself with mud and spa treatments.
Other activities are on offer in Dax and the surrounding area, to the delight of visitors. Between golfing in the great outdoors; boat excursions on the Adour river or hikes along its banks; or trails in search of the exceptional fauna and flora in the region, there is something here for every camper's tastes. The beaches of the Atlantic remain nearby for swimming, trying out water skiing, sailing, windsurfing or just simply taking it easy.
More information about Dax: www.dax-tourisme.com